!DOCTYP




Katsbaan Reformed Church
Saugerties, Ulster County, New York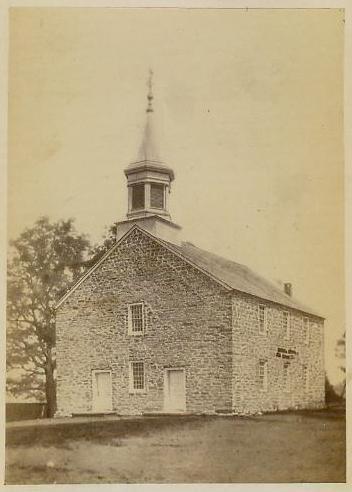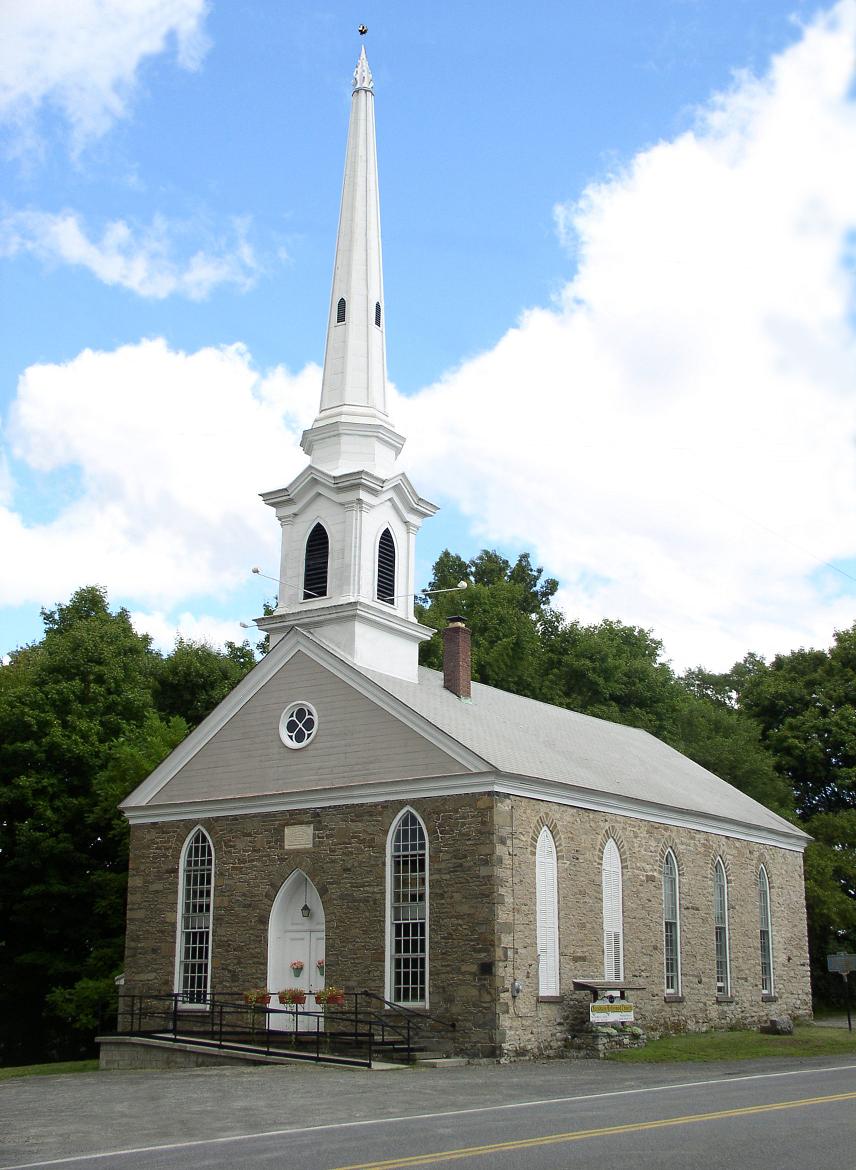 Established in 1710 ~ Built in 1732

Records at Katsbaan start November 8th, 1730.
The land was leased from Kingston Commons March 1, 1731.
The Church was built by Palantine Germans and Dutch in 1732.
It was incorporated March 28, 1796 and reincorporated
as the Reformed Church of Katsbaan July 1, 1892.





Katsbaan Reformed Church Mission Statement

The Katsbaan Reformed Church is a Christian congregation called by God, who
challenges and empowers us to be the very presence of Jesus Christ in our community.
We will seek to be that presence by sharing God's love with our neighbors.






Sunday Worship Service & Sunday School ~~ 10.00am
(Sunday School students attend the beginning of the Church service,
then they are dismissed to go to the Church Hall for their lessons.)

Directions from Saugerties:
Route 212 to Route 32 North ~ follow for 2 miles.
Turn right onto Old Kings Highway (first right after People's Road).
At 4-way stop go straight 1 mile (just past the Lazy Swan Golf Course)

Directions from Greene County:
Take Route 23A, turn left onto Old Kings Road ~ 6 miles in (just past Total Tennis)

CLICK HERE for Google Map & directions



After 10 years of faithful service to our congregation, Our Pastor,
James C. Alley, retired on June 29, 2015. We wish Jim, his wife Joan
and son John God's blessings wherever their journey takes them.

Since Jim's retirement we have been led in worship by retired pastors
and preaching elders, and will continue to do so for the time being.

For pastoral assistance, contact any member of our Consistory.




PULPIT SUPPLY CALENDAR



Sept. 4 - Pastor James Macarille
Sept. 11 - Elder James VanBenschoten
Sept. 18 - Pastor James Macarille
Sept. 25 - Elder James VanBenschoten
Oct. 2 - Pastor James Macarille
Oct. 9 - Elder James VanBenschoten
Oct. 16 - Reverend Richard Brihn
Oct. 23 - Preacher from Bruderhoff Community
Oct. 30 - Joint Reformed Churches Service @ Katsbaan - Pastor James Macarille
Nov. 6 - Elder James VanBenschoten
Nov. 13 - Pastor James Macarille
Nov. 20 - Pastor James Macarille
Nov. 27 - Pastor James Macarille
Dec. 4 - Sunday School will lead our worship service
Dec. 11 - Pastor James Macarille
Dec. 18 - Elder James VanBenschoten
Dec. 24 - Saturday - Christmas Eve Service - Pastor James Macarille
Dec. 25 - Christmas Day - no worship service




OUR CHURCH FAMILY
Consistory, Sunday School, Ladies Aid Society
"What's New", "In Memory"
CALENDAR OF EVENTS
CALENDAR OF EVENTS
TAKE A PHOTO TOUR OF OUR CHURCH
CHURCH HISTORY
KATSBAAN CEMETERY
HISTORIC PIPE ORGAN
TITUS FAMILY - MISSIONARIES IN CROATIA
SAUGERTIES AREA COUNCIL OF CHURCHES
SAUGERTIES FOOD PANTRY
REFORMED CHURCH IN AMERICA
"THINK ON THESE THINGS"


"The Legend of the Dogwood"
"The True Meaning of Stress"; "Success is not the key to happiness";
"Live Simply"; "The 23rd Psalm for Busy People"
"Something To Think About!"; "Attitude"
"Top 10 Reasons to Lead a Simple Life"; "Enjoy Your Coffee"



Look for our Church members volunteering around our community.
We have members working at the Well,
and the Saugerties Food Pantry on Partition Street.
We are also a participating member of the Saugerties Area Council Of Churches.





"If anyone thirsts, let him come to me and drink.
Whoever believes in me, as the Scripture has said,
'Out of his heart will flow rivers of living water.'"

John 7:37-38
Last update of this website:
August 29, 2016
"Best Viewed With MS Internet Explorer 7.0 or higher"