!DOCTYP



Katsbaan Reformed Church
1801 Old Kings Highway, Saugerties, Ulster County, New York, 12477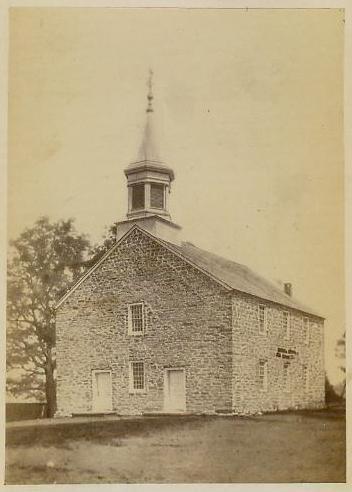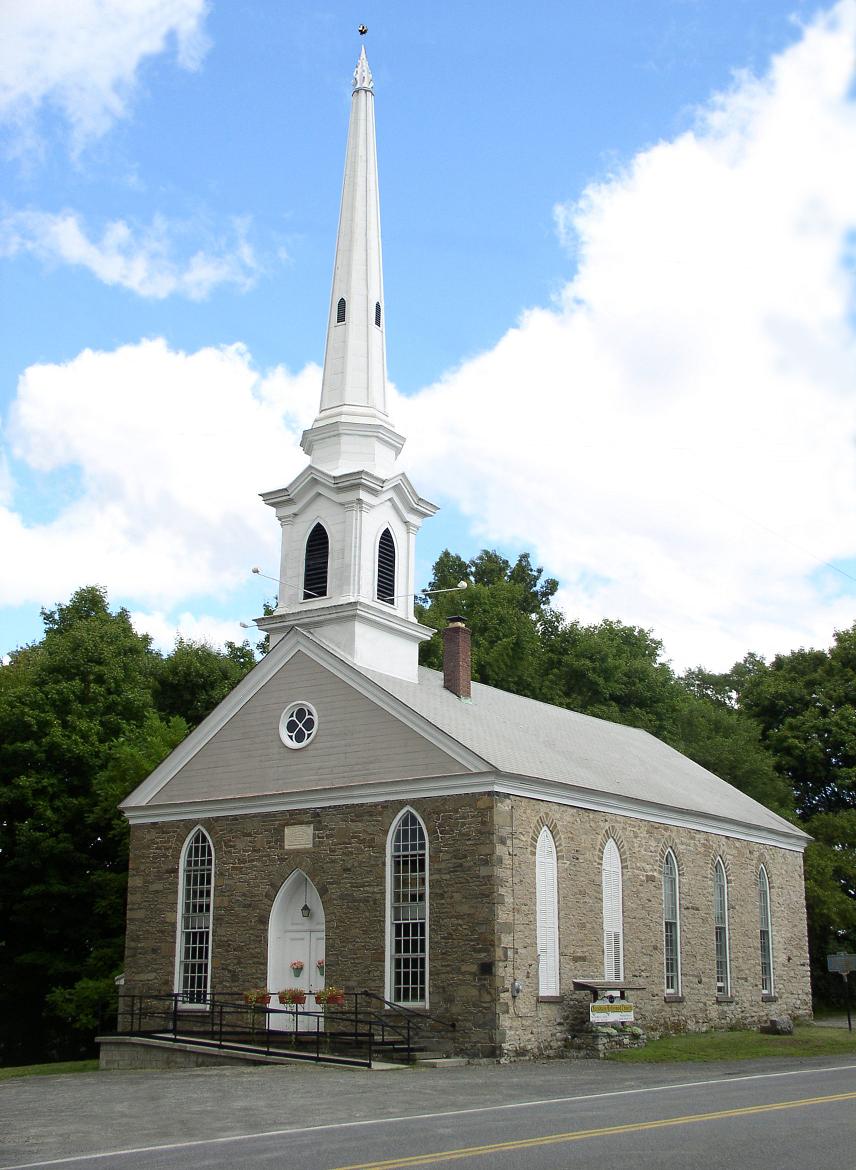 Established in 1710 ~ Built in 1732

Records at Katsbaan start November 8th, 1730.
The land was leased from Kingston Commons March 1, 1731.
The Church was built by Palantine Germans and Dutch in 1732.
It was incorporated March 28, 1796 and reincorporated
as the Reformed Church of Katsbaan July 1, 1892.




Katsbaan Reformed Church Mission Statement

The Katsbaan Reformed Church is a Christian congregation called by God, who
challenges and empowers us to be the very presence of Jesus Christ in our community.
We will seek to be that presence by sharing God's love with our neighbors.



Church Phone: 845-246-7928

Pastor James Macarille ~ 845-338-6669
Church Office Hours: Thursdays 6:00pm-8:00pm

Pastor Peter Walshe ~ 518-731-7325




Sunday Worship Service & Sunday School ~~ 10:00am
(Sunday School students attend the beginning of the Church service,
then they are dismissed to go to the Church Hall for their lessons.)

Directions from Saugerties:
Route 212 to Route 32 North ~ follow for 2 miles.
Turn right onto Old Kings Highway (first right after People's Road).
At 4-way stop go straight 1 mile (just past the Lazy Swan Golf Course)

Directions from Greene County:
Take Route 23A, turn left onto Old Kings Road ~ 6 miles in (just past Total Tennis)

CLICK HERE for Google Map & directions





Please join us for Bible Study with Pastor Jim Macarille each Thursday from 7:00pm to 8:00pm

Please note: Bible Study will resume in September!
If you think of any topics you'd like to discuss or a particular book
in the Bible you'd like to learn more about, please let Pastor Jim know!





Saturday, August 19, 2017 ~ 12 p.m. to Sunday, August 20, 2017 ~ 5 p.m.
Hope Rocks Festival at Cantine Field in Saugerties
(website: Hope Rocks)

Cantine Veterans Memorial Complex in Saugerties will be the site of a weekend long music,
arts and activities festival focusing on mental health issues contributing to suicide and
narcotics addiction. This is considered to be the first festival of its kind in the United
States which plans to offer advocacy, education, counseling and support to those who struggle
with these deadly issues. The festival will also include a wide range of activities to attract
at risk individuals and their families. In addition to seminars and access to agencies and
support, there will be athletic activities, art exhibitions, a 5/10 K run, "Walk of Hope",
live music, crafters, vendors and food. Many state and local agencies and officials as well as
the Saugerties Village and Town of Saugerties are lending their support to the event. It is
primarily sponsored by Sawyer Motors and Sawyer Chevrolet and is produced by Morse Rocks Presents.
The festival will take place August 19 and 20, 2017 and will be free to the public.

For more information, email rocksmorse@gmail.com
or click on this link to the facebook page:
Hope Rocks Festival on Facebook

Katsbaan Reformed Church will have volunteers at the
Saugerties Area of Council of Churches Booth both days!





As you can see in the photos above, the Katsbaan Reformed Church steeple
is in need of repair! We are currently looking to raise the funds for
those repairs. The cost has been estimated to be $40,000.
Thanks to the love and generosity of the Bruderhof Community,
if we can raise $20,000, they will match that amount,
as well as provide their expertise and labor to do the work!!

You have two options to make a donation:

A check made payable to "Katsbaan Reformed Church", with "steeple fund" in the memo,
and mailed to: Katsbaan Reformed Church, 1801 Old Kings Highway, Saugerties, NY 12477.

Go to our GoFundMe site to make a donation.

Please keep the steeple repair project in your prayers! God Bless!





PASTOR'S PAGE
** Pastor Jim's July Message **
** Classis of Mid-Hudson Prayer List for 2017-2018 **
PASTOR JIM'S SERMONS
OUR CHURCH FAMILY
Consistory, Sunday School, Ladies Aid Society
"What's New", "In Memory"
CALENDAR OF EVENTS & PASTORAL SUPPLY
Special Congregational Meeting immediately following
our August 5th Service. We will continue our
discussion of our Steeple Repair Project.
TAKE A PHOTO TOUR OF OUR CHURCH
CHURCH HISTORY
KATSBAAN CEMETERY
HISTORIC PIPE ORGAN
SAUGERTIES AREA COUNCIL OF CHURCHES
SAUGERTIES FOOD PANTRY
REFORMED CHURCH IN AMERICA
"THINK ON THESE THINGS"

"The Legend of the Dogwood"
"The True Meaning of Stress"; "Success is not the key to happiness";
"Live Simply"; "The 23rd Psalm for Busy People"
"Something To Think About!"; "Attitude"
"Top 10 Reasons to Lead a Simple Life"; "Enjoy Your Coffee"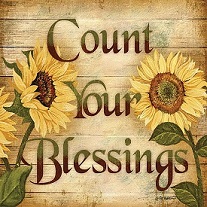 Look for our Church members volunteering around our community.
We have members working at the Well,
and the Saugerties Food Pantry on Partition Street.
We are also a participating member of the Saugerties Area Council Of Churches.




"If anyone thirsts, let him come to me and drink.
Whoever believes in me, as the Scripture has said,
Out of his heart will flow rivers of living water.'"

John 7:37-38
Last update of this website:
July 16, 2018